Welcome
Welcome to June 2015 e-newsletter. This issue provides a preview of the National Conference on Student Assessment pre-conference forum we are holding with the Assessing Special Education Students SCASS – Implementing Accessibility Frameworks for ALL Students. It focuses on the challenges and opportunities of the new context of many assessments – technology based, with new tools available to all students, some accessibility features available to students with documented needs, and accommodations for a defined set of students. We hope that you will join us for this important discussion. Also highlighted in this issue is a new approach that NCEO is taking to present some of its rich data-based reports. Our new series of Data Analytics reports allows the user to obtain customized information about state data and policies. The first report, highlighted in this issue, focuses on graduation requirements for students with significant cognitive disabilities. Look for other topics in the near future! Finally, I was thrilled to be honored at the 2015 Council for Exceptional Children conference in San Diego in April. My colleagues wanted to share the exciting news, so the last article in this issue features my receipt of the CEC Lifetime Achievement Award.
 – Martha Thurlow, NCEO Director
NCSA Pre-Conference Forum: Implementing Accessibility Frameworks for ALL Students

Join your ASES and NCEO colleagues for an engaging (and free!) morning focused on the implementation of accessibility frameworks for ALL students. This preconference session will feature a panel discussion that includes states in assessment consortia as well as states that are developing their own new assessments.
New Data Analytics Interactive Tool on States' Graduation Policies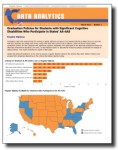 NCEO recently published an interactive Data Analytics report on States' Graduation Policies for Students with Significant Cognitive Disabilities.  There is wide variation across states in their graduation policies for this population.
Martha Thurlow's CEC Lifetime Achievement Award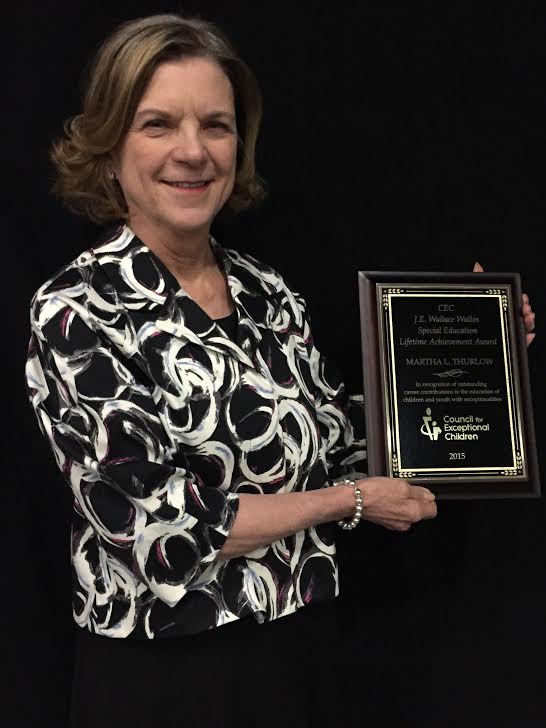 On April 8, 2015, the Council for Exceptional Children (CEC) honored NCEO's Director, Dr. Martha Thurlow, with the J. E. Wallace Wallin Lifetime Achievement Award for advancing assessment policy and practice in special education. The award was presented at the CEC annual Convention and Expo in San Diego, California.
---
NCEO's National Assessment Center is supported through a Cooperative Agreement (#H326G110002) with the Research to Practice Division, Office of Special Education Programs, U.S. Department of Education. The Center is affiliated with the Institute on Community Integration at the College of Education and Human Development, University of Minnesota. The contents of this report were developed under the Cooperative Agreement from the U.S. Department of Education, but do not necessarily represent the policy or opinions of the U.S. Department of Education or Office within it. Readers should not assume endorsement by the federal government.
Project Officer: David Egnor